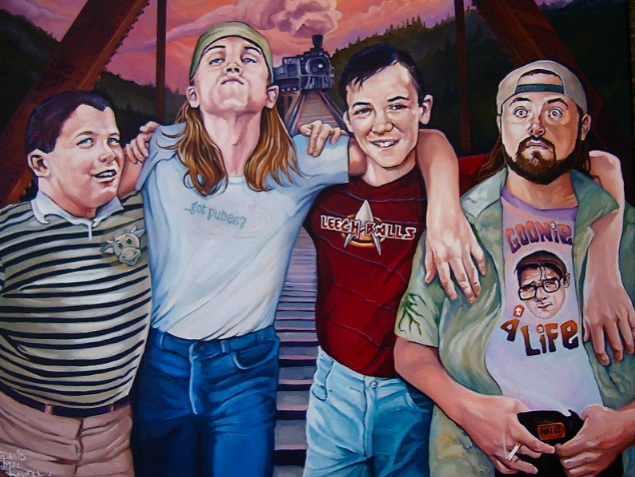 One of these days I'm going to be able to open my own gallery to help showcase some amazing artists out there.
Gallery 1988
is back again this year with their
Crazy 4 Cult 2
exhibition. Over 100 artists reinterpret some classic cult films. As last years inaugural exhibit,
Kevin Smith
and Scott Mosier will be back again hosting the event.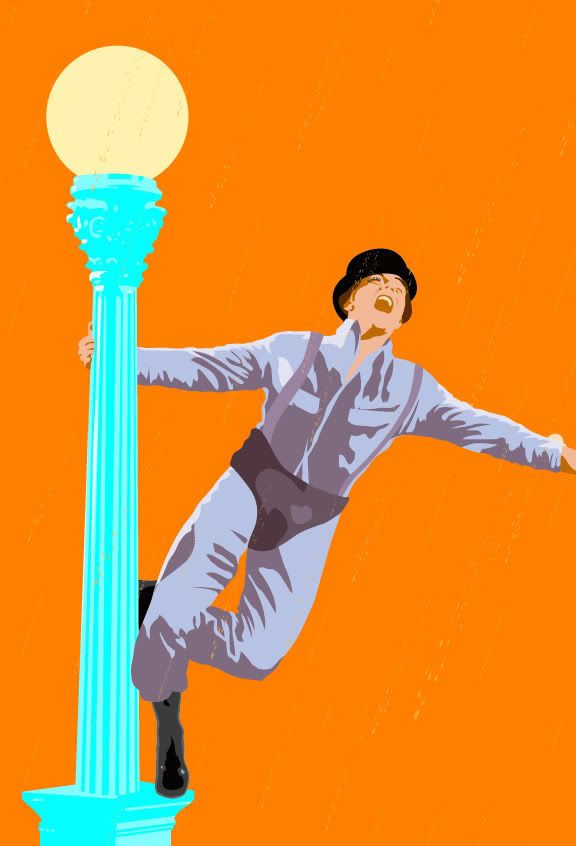 Charles Cochran's ode to Clockwork Orange, "Singin' In The Rain."
The first show featured anything from Jay and Silent Bob to oil paintings of the guys from Shuan of the Dead playing with toys. The First Crazy 4 Cult art show was a rousing success driven by the passion inspired by the cult films celebrated by the show.
There are two promotional posters for this event, and each one of them is loaded with fun cult character references. Scott Campbell's 2008 Crazy 4 Cult poster features everything from ewoks dancing with gremlins, to Kurt Russell from Big Trouble, Little China talking to Kurt Russell from Escape From NY. Or Pee-Wee on his bike hanging with ET in his bike. Or Sloth and Chunk sharing a pizza slice with Spiccoli. Or Edward Scissorhands comparing knives with Freddy Kreuger.
Andrew Wilson put in over 130 man hours to create this awesome poster for the event. Andrew is a 1988 frequent contributer, and artist at Rockstar Games San Diego. The print measures 39 1/2 x 12 inches and will be available for only $35 at the event and eventually on Crazy4cult.com.